Tuscany Holidays
Join us to discover the rolling green hills and romantic towns of Tuscany on our guided holidays. All of our guided holidays to Tuscany include half board hotel accommodation, flights, transfers, exciting excursions and an expert, local guide, so all you have to worry about is what to pack!

Expertly created guided group holidays

It's all included, flights, excursions & much more

Travel with Like Minded People

It's Easy - We Plan Everything For you
Book before 30th of September 2021 and

save €50pp

off any 2022 Italy holiday of 7 nights or more. Use code:

VP-ITALY50
.
---
Select A Guided Holiday To Tuscany
Url
Classic Tuscany - Solo Traveller
Url
Url
Top Tourist Attractions & Places to Visit From Tuscany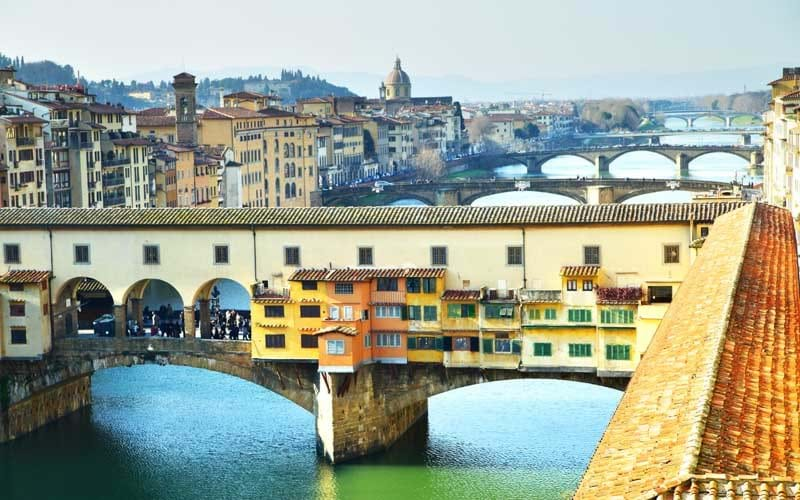 Florence
Siena & San Gimignano
Pisa
Lucca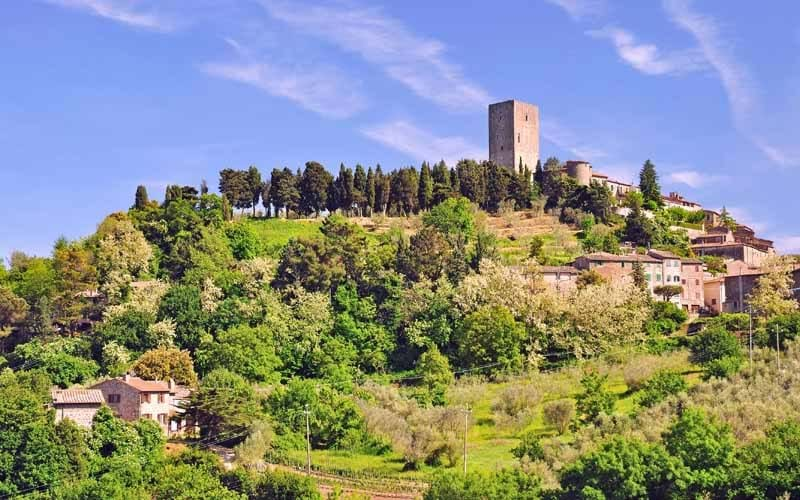 Montecatini Terme
The rich cultural and history of Florence makes it a must-see destination for any traveller. But beyond its impressive heritage, this city is one of Italy's most atmospheric and pleasant, retaining a strong resemblance to the quaint late-medieval centre that contributed so much to the cultural and political development of Europe. Its striking buildings, formidable galleries and treasure-crammed churches are a feast for the eyes. On our holidays to Tuscany, we'll discover all of the highlights of Florence including visits to its famous Duomo, Ponte Vecchio and Piazza della Signoria.
One of the most charming aspects of Tuscany are the tiny medieval towns dotted across this region's lush landscape. On our holidays, we'll visit two of the most scenic, Siena and San Gimignano. In Siena, a Gothic walled city that boasts some of the finest architecture in the region, we'll wander its winding streets and impressive Piazza del Campo, home to the famous horse race. In the hilltop town of San Gimignano, we'll have free time to admire its impressive display of medieval tower houses or try some of its delicious local wine, Vernaccia di San Gimignano.
Thanks to its extraordinary Leaning Tower and the impressive Campo dei Miracoli where the tower is situated, the university town of Pisa is one of Tuscany's top attractions. The town's historic centre has well-preserved Romanesque architecture and spacious piazzas, where students and locals enjoy the city's buzzing café and bar scene. On our holidays to Tuscany, we'll get to discover this picturesque town and even have time for a picture or two with the iconic Leaning Tower.
The beautiful Renaissance town of Lucca is not only the birthplace of Puccini but also the only city in Italy completely surrounded by walls. These remarkably intact city walls provide an ideal set of viewpoints from which to see the town's rooftops, bell towers and lush surrounding countryside. On our trips to Tuscany, we'll have free time to visit Lucca's impressive Cathedral of San Martino, which houses Tintoretto's painting of The Last Supper and a wooden cross carved by the biblical figure Nicodemus.
The town of Montecatini Terme is the base for all of our Tuscany holidays. Renowned for its healing thermal waters, Montecatini is the perfect place to unwind after a day of exploring the region. A vast array of treatments are available at various spas and wellness centres in the town. Terme Tettuccio, normally open daily from May to September, is perhaps the most famous of these establishments. The attractive Liberty style building has a beautiful interior and gardens, where live music is played most days. It's well worth a visit, even if not availing of a treatment.
What To Expect On A Holiday In Tuscany
Whether you've never been to Tuscany or have visited the area numerous times, there's always something new to discover. We offer a number of Tuscany holidays with plenty of departure dates, so there's always something to suit your needs. Our most popular trip, the Classic Tuscany holiday, includes a variety of excursions around medieval hill towns, lush vineyards, and, of course, a visit to the Leaning Tower of Pisa. We'll also visit the crown jewel of the region, Florence. Art and history lovers will be enthralled with the heritage of this beautiful city and enjoy plenty of free time to soak in its incredible atmosphere. For those looking for a different way to experience Tuscany, we have a selection of festive escapes to experience an authentic Italian Christmas or New Years. Tuscany is one of the most beautiful areas of Italy with a fabulous heritage just waiting to be discovered.
Meet Our Tuscany Tour Guide - Max
Max has been leading Travel Department tour groups in Tuscany since 2006.
Tuscany Holiday FAQs
Do Tuscany hotels provide entertainment and is free WiFi available?
Can hotels in Tuscany provide meals to suit my dietary requirements?
Is there a dress code at my hotel or going out in Tuscany?
I have walking difficulties, is a holiday in Tuscany suitable?
What are the most popular food and drinks to try in Tuscany?
When is the best time to visit Tuscany?
Is Tuscany a good holiday destination?
Tuscany Holiday - Reviews, Travel Tips & Advice
Michelle Jackson
29 October 2020
If you're planning a holiday to Italy, then check out our suggestion of some of the top sights you should see in this stunning cou...
We are delighted to see it's reopening for tourists and our CEO Sara Zimmerman visited Italy recently to see what a holiday in Lak...
---
Terms & Conditions
*Offer valid for all new bookings made between 9th of August and 30th of September 2021. Offer is €50pp off any new 2022 Italy bookings for holidays of 7 nights or more by using the code VP-ITALY50. Offers are non-transferable, subject to availability, cannot be used in conjunction with any other offer and has no cash value. All deposits are non-refundable.